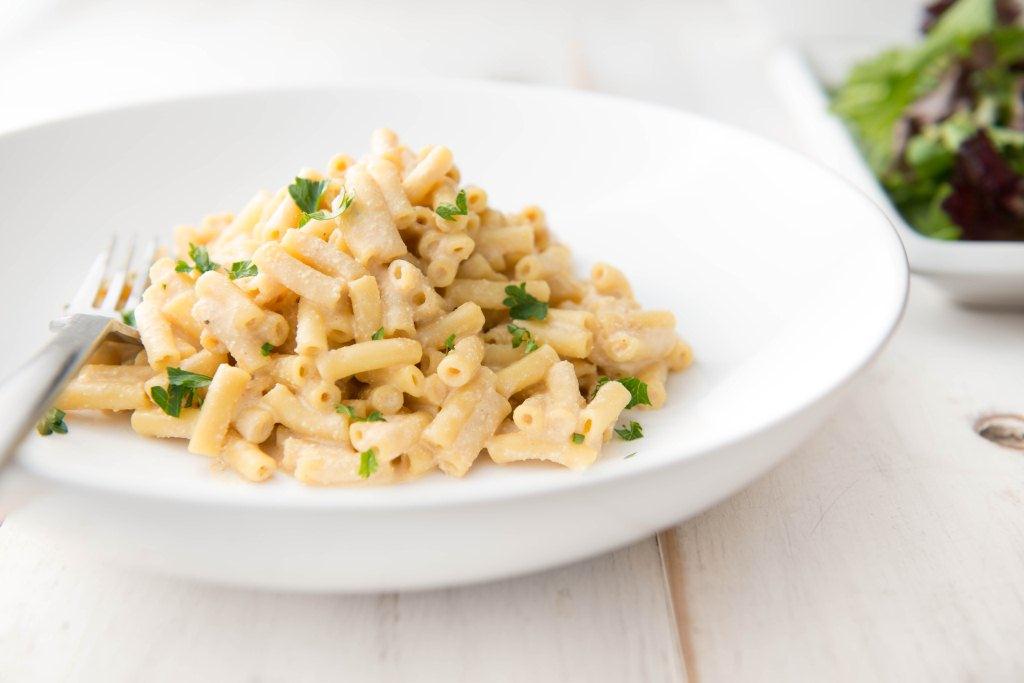 ---
Ingredients
500g macaroni (save some of the cooking water)
1 cup raw cashews
1 3/4 cup Vitasoy Original Soy Milk
1/2 cup nutritional yeast
Big pinch of salt
Big pinch of pepper
2 teaspoons corn flour
2 teaspoons dijon mustard
2 tablespoons lemon juice
1 teaspoon tahini
2 teaspoons smoked paprika
1 garlic clove
chopped parsley (to garnish)
if ($ingredientsExtra) { ?> } ?>
Method
In a food processor or blender, blend the cashews, soy milk, nutritional yeast, salt and pepper, corn flour, dijon mustard, lemon juice, tahini, smoked paprika and garlic. Blend until smooth and creamy. Taste, and season with more salt and pepper as needed.
Cook the macaroni as per package instructions and reserve some of the cooking water.
In a frypan on medium heat, pour in the creamy mixture from the food processor and allow to heat.
Add the macaroni to the pan and drizzle in some of the cooking water to thin out the sauce as desired.
Sprinkle with chopped parsley and serve immediately.
if ($instructionsExtra) { ?> } ?>