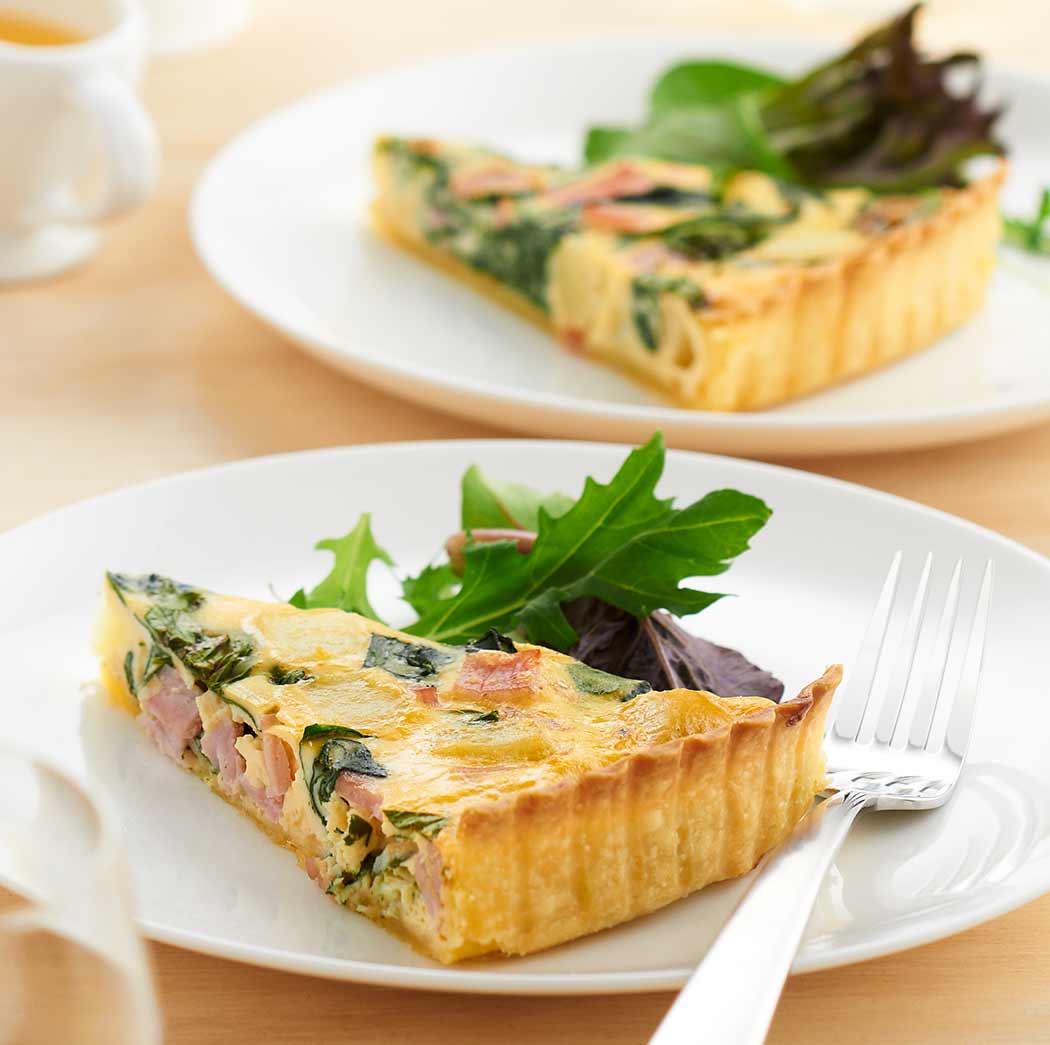 ---
Ingredients
1 sheet of shortcrust pastry (gluten free if required)
2 small potatoes, peeled and cut into cubees
2 tsp margarine
4 lean rindless bacon, diced
5 eggs
1/2 cup Vitasoy Ricemilk
100g fresh spinach leaves
1/2 cup grated parmesan cheese
freshly ground black pepper
if ($ingredientsExtra) { ?> } ?>
Method
Preheat the oven to 170C. Grease a 23 cm fluted flan tin.
Roll out the pastry between two sheets of non-stick baking paper until large enough to line the flan tin. Place gently in the tin and trim the edges.Blind-bake** for 10 minutes or until lightly browned. Remove from oven and set aside whilst making filling.** To blind bake, line the pastry with baking paper and fill with baking beads or uncooked rice.
To make the filling, bring a medium saucepan of water to the boil. Add the potato, and simmer for 3-5 minutes or until the potato is just tender. Drain.
Heat the dairy free spread and garlic in a non-stick frying pan over medium heat. Add the potato and cook, stirring, for 3-5 minutes or until golden brown.
Whisk the eggs in a medium mixing bowl, then add the Vitasoy Ricemilk, spinach, bacon, parmesan and pepper. Arrange the potato evenly over the pastry base and pour the egg mixture over the top. Bake for 40-45 minutes or until cooked through (set when shaken gently).
if ($instructionsExtra) { ?> } ?>