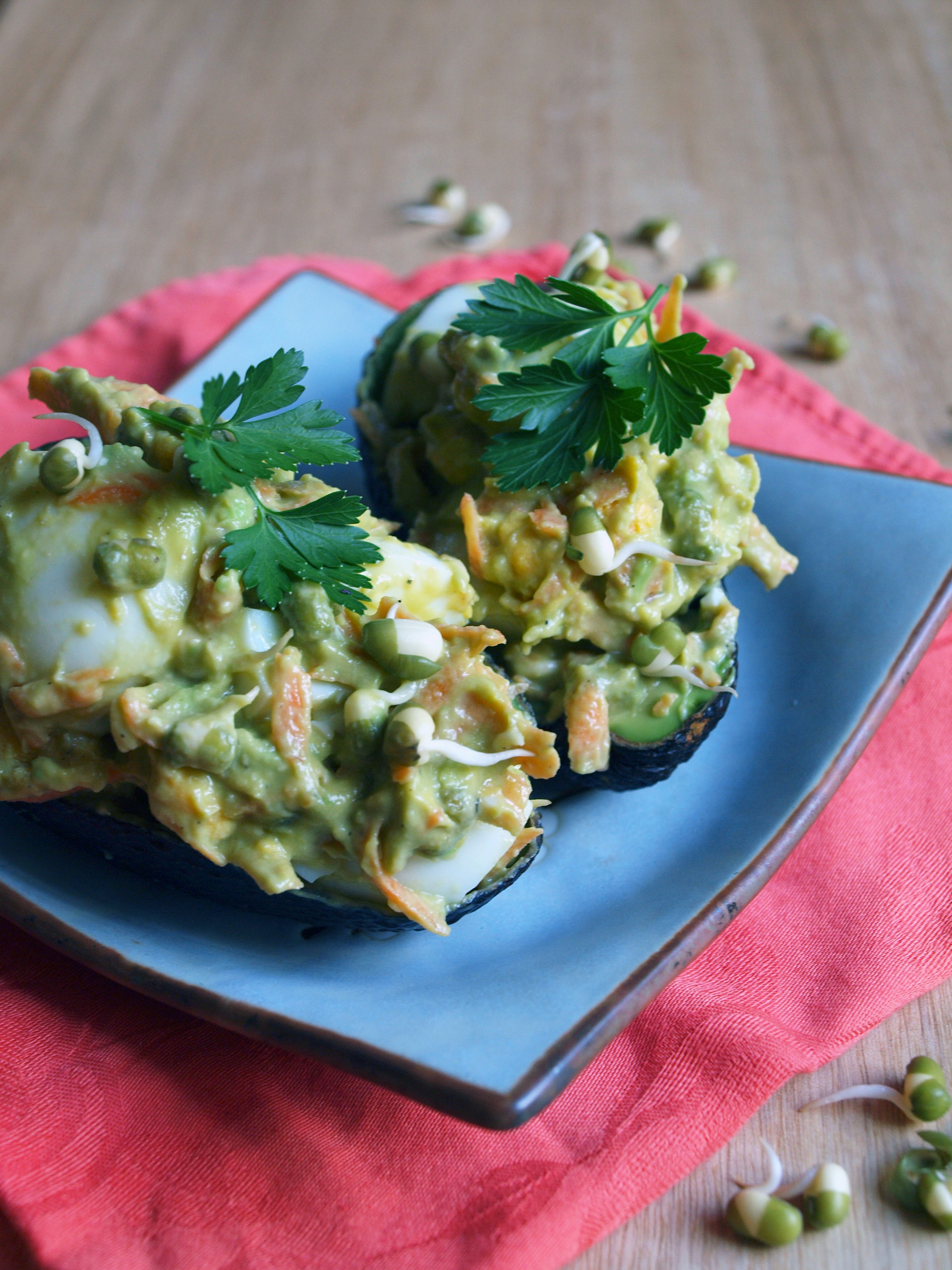 ---
Ingredients
4 large eggs
2 large avocados
1 carrot, grated
2 tablespoons parsley leaves, chopped
4 tablespoons mung bean sprouts
1/4 cup Vitasoy Original Soy Milk
if ($ingredientsExtra) { ?> } ?>
Method
Place the eggs into a saucepan and fill with cold tap water. Bring to the boil over high heat and cook for 5 minutes until hard boiled. Peel and roughly chop then add to a large bowl.
Slice the avocados in half lengthways and remove the seeds. Scoop out the flesh and add to the bowl with the eggs. Reserve the shells for serving. Add the grated carrot, parsley, mung beans, soymilk and a little salt and pepper. Mash together with a fork until just combined.
Spoon into avocado shells and serve on baby spinach leaves as an entree or light lunch with some crusty bread.
if ($instructionsExtra) { ?> } ?>