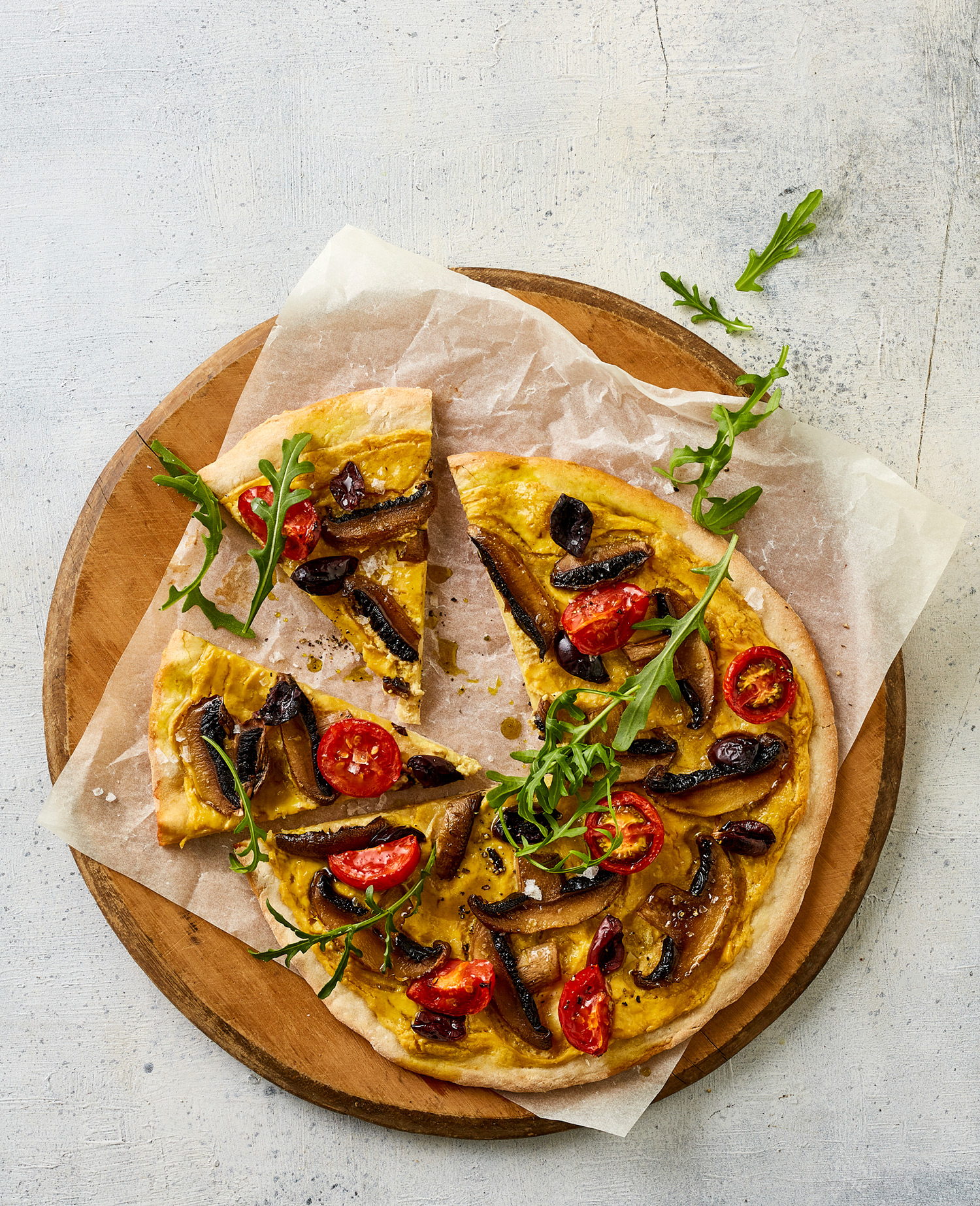 ---
Ingredients
2 cups self-raising flour
1 1/2 cups Vitasoy Greek Style Soy Yogurt - Plain
1/2 cup Vitasoy Greek Style Soy Yogurt - Plain, extra
1/4 cup nutritional yeast, optional
200g mixed field mushrooms sliced
1/2 x 250g punnet cherry tomatoes
20 pitted black olives, torn
2 tablespoons olive oil
20g (large handful) rocket leaves
if ($ingredientsExtra) { ?>
Nutritional Yeast gives a cheesy taste to the yogurt and makes a great substitute for cheese. Omit if unavailable.
} ?>
Method
Pre-heat oven to 220°C (200°C fan forced). Sift flour into a bowl. Make a well in the centre and stir in yogurt until mixture forms a soft dough. Turn onto a lightly flour surface and knead very lightly until just smooth. Roll pizza out to 4 x 22cm circles.
Combine extra yogurt and nutritional yeast and spread over pizza bases. Top evenly with mushrooms, tomatoes and olives. Drizzle with olive oil.
Bake for 15-20 minutes or until cooked through. Serve topped with rocket leaves.
if ($instructionsExtra) { ?> } ?>