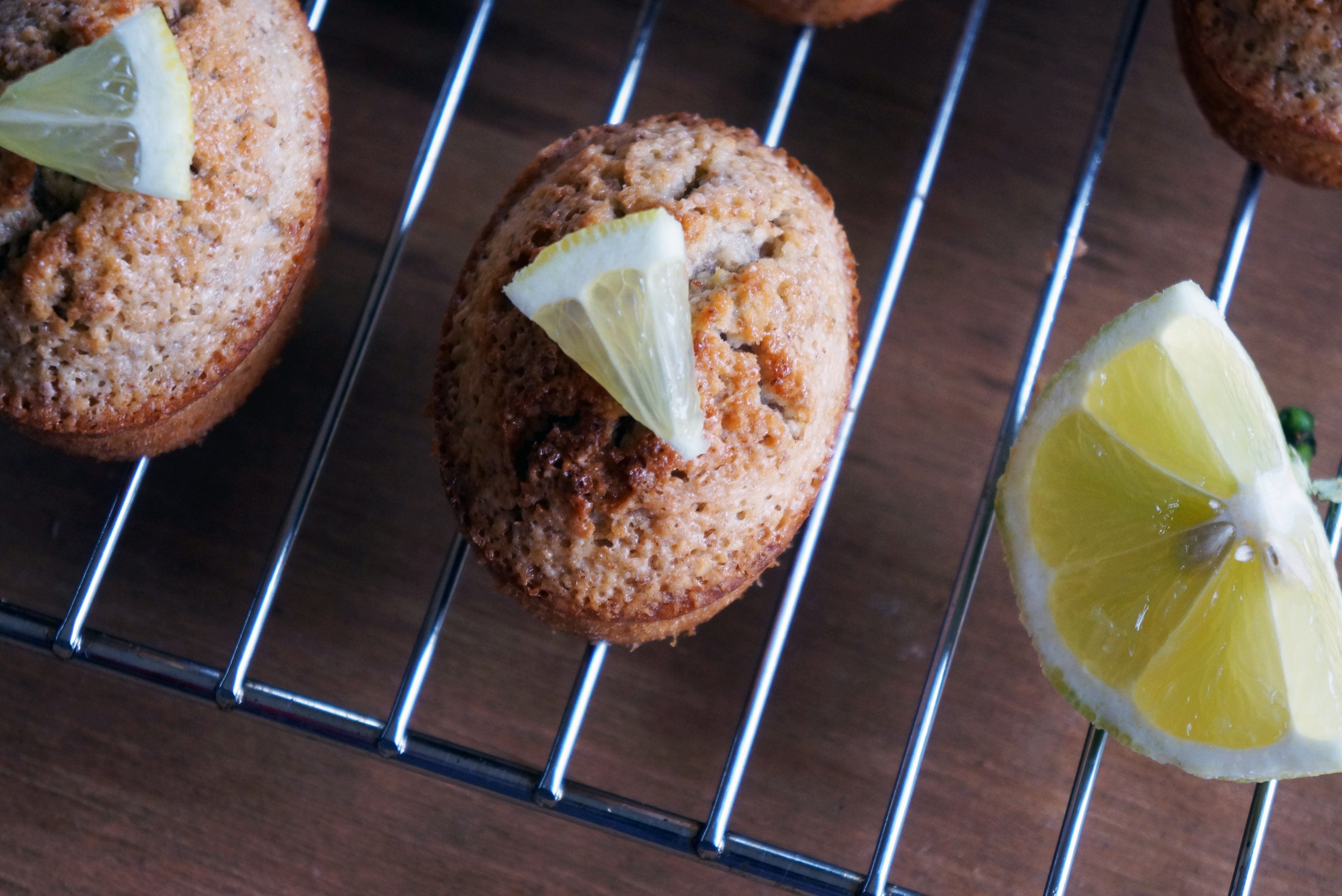 ---
Ingredients
4 egg whites
4 tablespoons macadamia oil + extra for greasing
125ml (1/2 cup) Vitasoy Soy Milky Regular
150g (1 1/4 cups) almond meal
100g (3/4 cup) gluten free plain flour*
250g (1 cup) raw sugar
1 lemon, zested (about 2 tablespoons zest)
if ($ingredientsExtra) { ?>
*Regular plain flour or spelt flour can be substituted for the GF flour, but then recipe will not be gluten free. Vitasoy Original may also be substituted.
} ?>
Method
Heat oven to 180C. Grease a 12 hole friand baking pan and set aside.
Beat egg whites with a hand held blender for 1 minute until frothy - stop just before soft peak stage.
Whisk together the oil and Soy Milk and pour into the egg whites. Whisk until combined then fold in the almond meal. Sift over the flour and add the raw sugar and lemon zest. Mix until just combined.
Spoon the batter evenly into the friand holes. Bake for 25 minutes until lightly golden and firm to touch. Leave in pan for 5 minutes then turn out and cool completely on a wire rack.
if ($instructionsExtra) { ?> } ?>