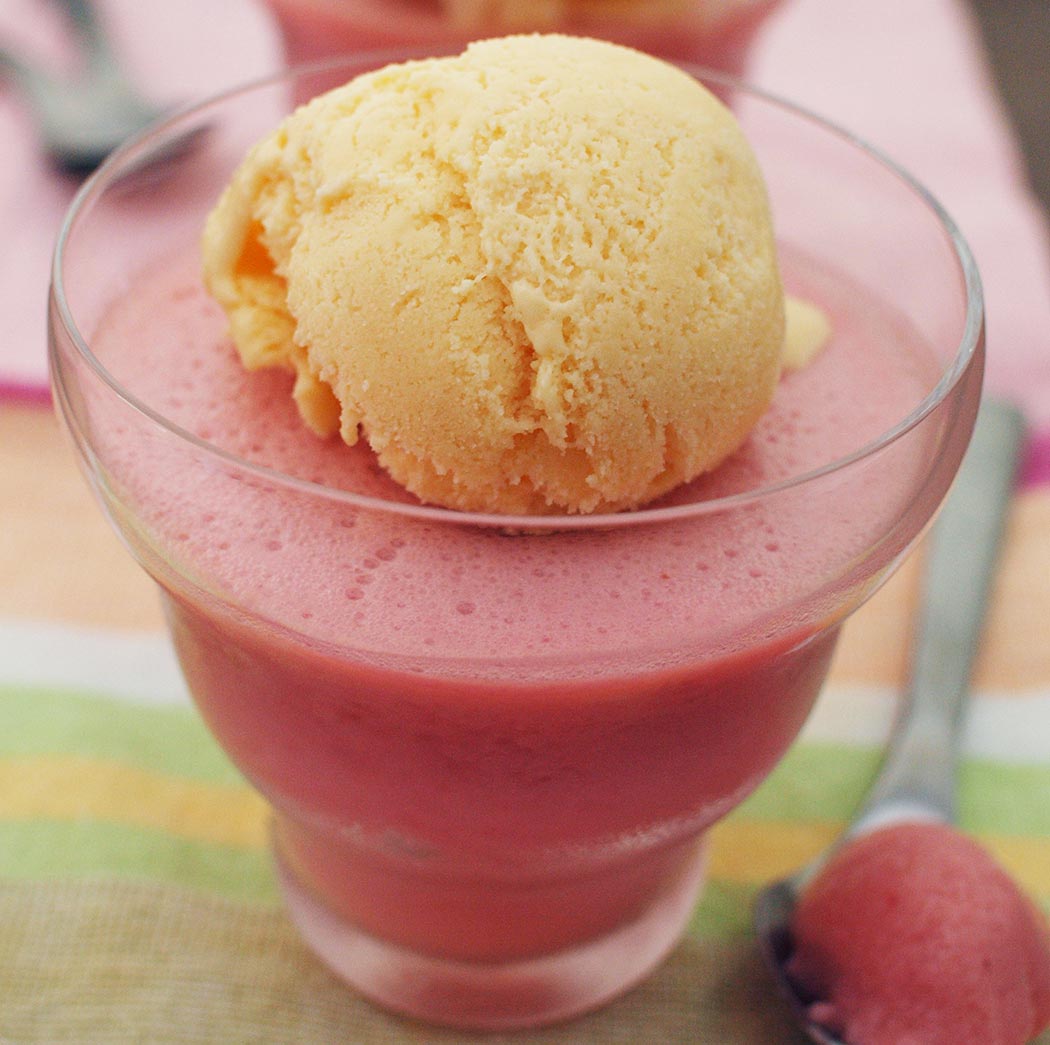 ---
Ingredients
2 x 85g packets of Aeroplane Jelly, plain jelly crystals
250ml boiling water
380g strawberries, washed, hulled and roughly chopped
300ml Vitasoy Soy Milky Lite
1 tsp vanilla extract
if ($ingredientsExtra) { ?> } ?>
Method
Place jelly crystals and boiling water into a large bowl and stir until the crystals are fully dissolved. Cool to room temperature.
Meanwhile, place the strawberries, 250ml of the soy milk and vanilla extract in the blender and process until smooth. Strain through a sieve to remove seeds and thick pulp.
Pour the strawberry puree into a measuring jug and top up with the remaining soymilk to make 650ml. Make sure the jelly liquid is not hot (this is important so that the soy milk doesn't curdle), then pour in the strawberry puree and stir until well combined.
Pour the mixture into small cups or ramekins and refrigerate for 4 hours or until set. Serve with vanilla or chocolate ice cream.
if ($instructionsExtra) { ?> } ?>