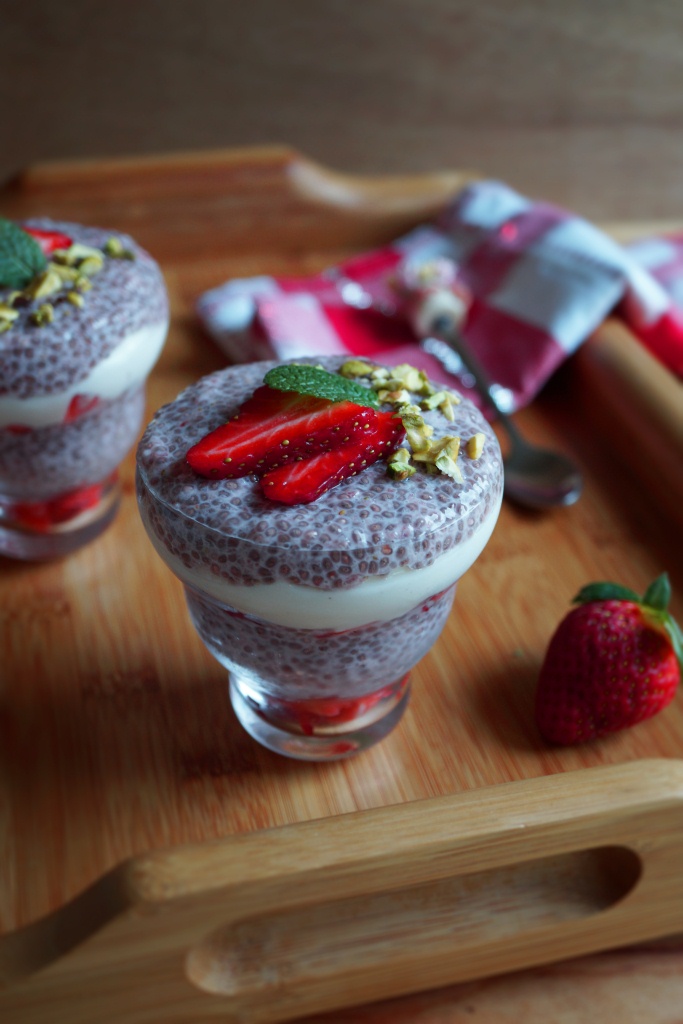 ---
Ingredients
150g strawberries (about 6 large ones)
1 teaspoon pure vanilla extract
1 cup Vitasoy Coconut Milky*
1 tablespoon maple syrup
1/4 cup chia seeds
Strawberries, yoghurt and pistachios, to serve
if ($ingredientsExtra) { ?>
*Vitasoy Unsweetened Coconut Milk can be substituted.
} ?>
Method
Place the strawberries, vanilla, Vitasoy Coconut Milky and maple syrup into a high powered blender or food processor and blend until smooth. Pour into a glass or ceramic bowl and add the chia seeds. Stir for 30 seconds until the chia seeds start to swell and no longer sit dry on the top or sink to the bottom.
Place in the fridge for 4 hours or overnight until it reaches a thick pudding-like texture. Layer in serving glasses with sliced fresh strawberries, yoghurt and chopped pistachio nuts.
if ($instructionsExtra) { ?> } ?>