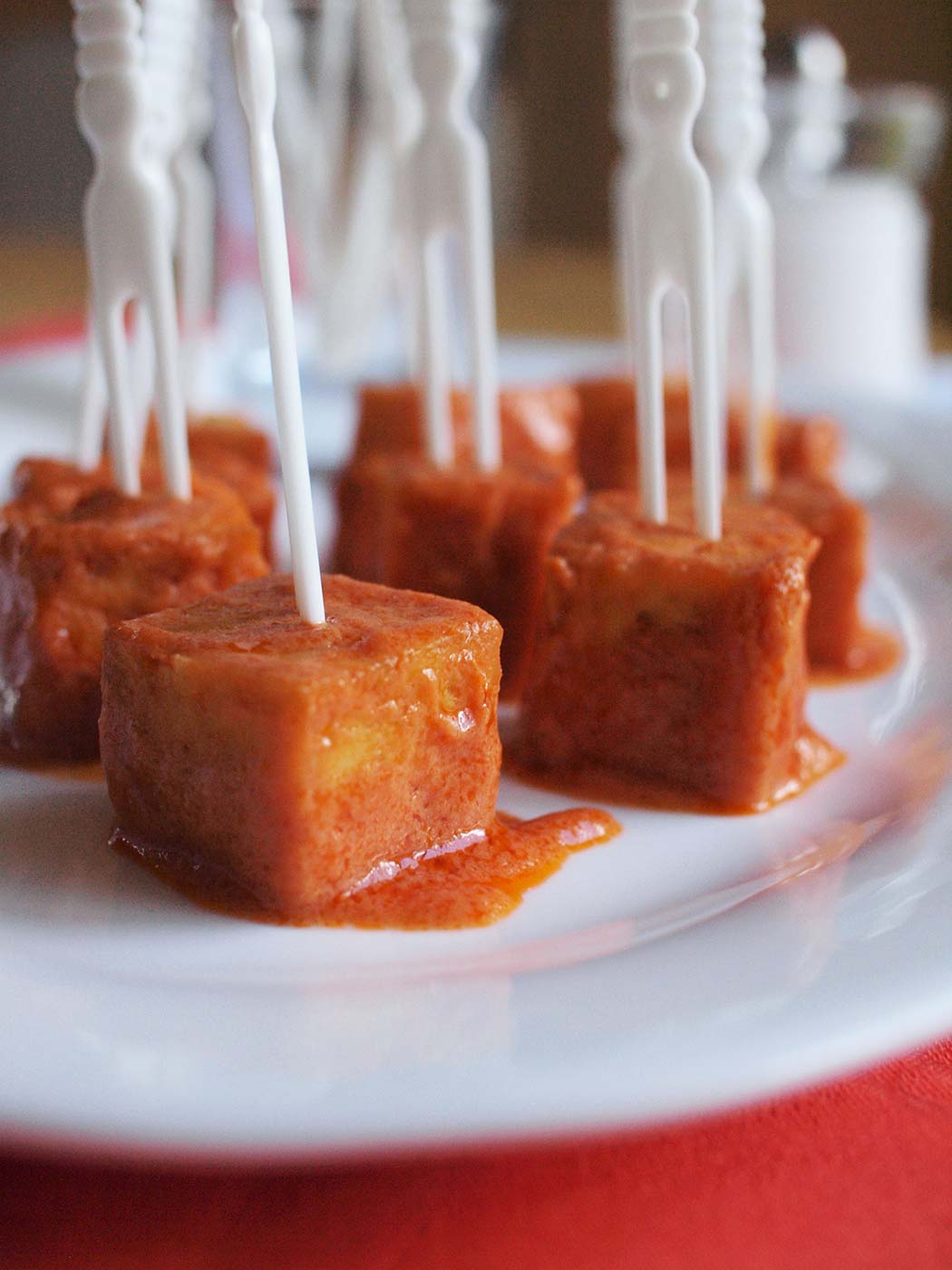 ---
Ingredients
375g extra firm tofu
vegetable oil spray
1 tablespoon hot chilli sauce (such as sriracha)
1 tablespoon tomato paste
1 tablespoon dairy-free spread (such as Nuttelex)
2 tablespoons Vitasoy Original Soy milk
if ($ingredientsExtra) { ?> } ?>
Method
Line a plate with a double layer of paper towels and heat the oven to 200C.
Cut the tofu into 40 cubes about 1.5cm squared and place onto the paper towel-lined plate. Top with more paper towel, pressing down gently, and leave for 5 minutes to absorb as much moisture as possible.
Transfer the tofu cubes to a roasting tray lined with baking paper and spray lightly with vegetable oil. Roast in the oven for 15 minutes until lightly golden. Turn the oven off and leave the tofu in there while you make the glaze.
In a small saucepan, place the chilli sauce, tomato paste, spread and soy milk and stir over medium heat for 5 minutes until smooth and thick. Season with salt and pepper.
Transfer the tofu to a serving platter and pour over the glaze. Serve immediately with toothpicks as a canape or with rice and greens as a main meal.
if ($instructionsExtra) { ?> } ?>