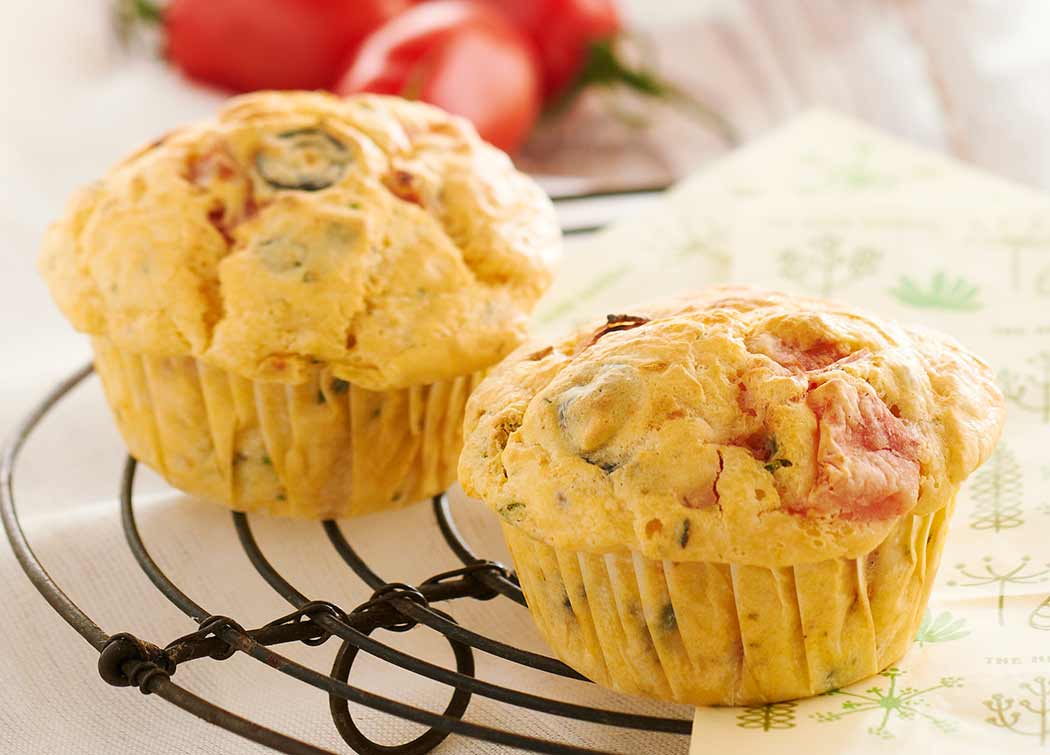 Snack Solutions
Whether you're preparing a lunchbox for the little ones or a picnic basket for the adults, selecting the right snacks is important to ensure a well-balanced diet.
---
Whether you're preparing a lunchbox for the little ones or a picnic basket for the adults, selecting the right snacks is important to ensure a well-balanced diet. Planning menus is often tedious and can leaves us uninspired; but fear not, here are a few handy ideas that can help you plan the perfect snack menu.
Snacks:
1. Snack Bars
Snack bars are probably our first choice! Intended to boost energy while maintaining a good dose of nutrition, we've found this great recipe for Sticky Quinoa and Muesli Squares that'll hit the spot every time. They are easy to make and tasty too! These bars get our full five star rating and can be used as lunchbox fillers, picnic basket treats, or even as a breakfast snack on-the-run with a glass of your favourite soy milk!
2. Spring Rolls
Once baked, spring rolls can be easily stored in an airtight container and then served cold. Served up with a sweet chilli or mayo dip, spring rolls are without a doubt one of the most versatile snack foods around. A spring roll filling is just as versatile, you can easily tailor it for vegetarians or vegans, or beef it up literally with protein-rich tuna, seared chicken breast fillet or cubed steak for meat lovers. Always choose low fat meat cut.
3. Bread with Dip
Stretching the imagination is good for the mind, and the spirit! So grab a freshly baked loaf of wholegrain or rye bread and whip up a dairy-free dip: perhaps something with Roast Pumpkin and Cashew? Perfect for any occasion you can serve it with your favourite breads or crackers at your next picnic. Simply pass the loaf around and let your guests enjoy it with your delicious homemade dip!
4. Muffins
Always a treat whether savoury or sweet, Muffins are enjoyed by everyone! Served fresh out of the oven or popped in a lunchbox for a midday snack, by carefully selecting a recipe that suits the occasion you can wow the old and young.
5. Smoothies
Before you hit the road, fuel up the family with a nutritious fresh fruit or vegetable smoothie. The joy of a smoothie is that you can literally make it up as you go along. It's a great way of getting the kids to enjoy vegetables disguised in a delicious chocolate or strawberry shake, and is also a great source of fibre when blended with mixed berries and nuts.
HINT: Before your weekly vegetables and fruits spoil, clean and prepare them, chop them up and freeze them, then when you make your next smoothie you'll have a great choice of frozen ingredients ready for your recipe.
6. Edamame
Edamame aka soybeans are a great snack to enjoy on the run. Have them as they are or mix up your own trail mix using your favourite nuts, legumes, seeds and dried fruits. Check the Health Foods rack at your local supermarket or pop in to a health store for Asian grocer to stock up on this tasty soybean snack.
7. Mini Skewers
Mini skewers are always a hit, in the lunchbox and at the dinner table. Green and Gold Kangaroo Skewers are easy to make, and delicious to eat! Take it up a level with Tandoori Chicken, Sweet Chilli Beef or even a vegetarian version with baked capsicum, eggplant, cherry tomatoes and broccoli.
Knowing our list could indeed go on, these are merely a few ideas to get you on the creative road to planning for you road trip, family picnic or future lunchboxes.