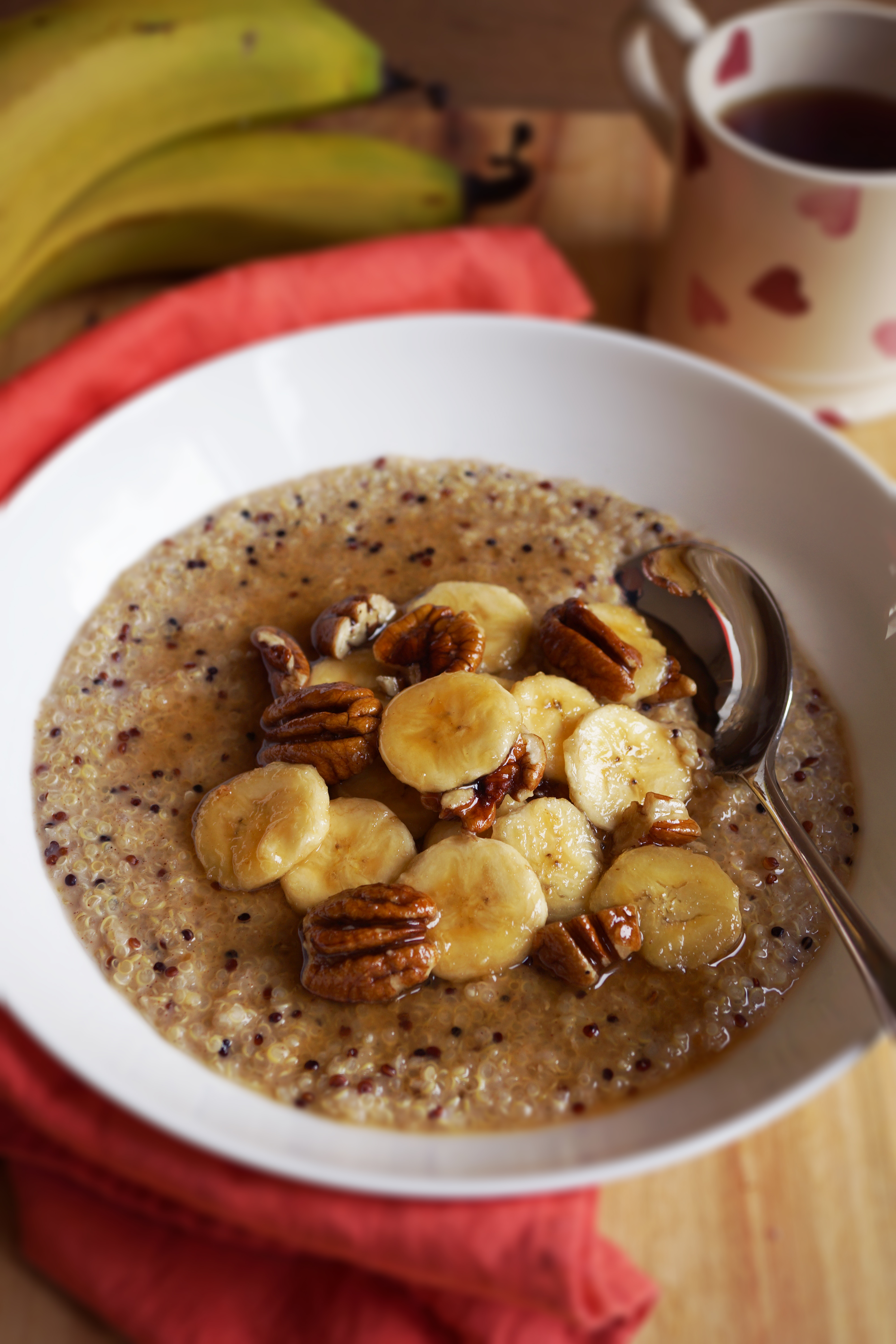 ---
Ingredients
1.5 cups Vitasoy Coconut Milky
1 teaspoon pure vanilla extract
1/2 cup dry quinoa (seeds, not flakes)
1 teaspoon ground cinnamon
2 tablespoons maple syrup
1 banana, sliced
2 tablespoons pecans, chopped
if ($ingredientsExtra) { ?>
Vitasoy Coconut Milk Unsweetened may be substituted
} ?>
Method
Place 1 cup of Vitasoy Coconut Milky, vanilla, quinoa and cinnamon into a medium saucepan that has a lid. Bring to almost boiling point over high heat, stirring often, then turn the heat down to the lowest setting and put the lid on.
Cook for 15 minutes until most of the Vitasoy Coconut Milk Original has been absorbed and the quinoa is tender. You will know it is done when the quinoa seeds sprout little tails and they taste chewy instead of crunchy. If you prefer a thinner, milkier porridge, stir through the remaining 1/2 cup of coconut milk and heat through.
Place the maple syrup, banana slices and pecans into a small saucepan and warm through. Serve the porridge topped with the warm banana mixture.
if ($instructionsExtra) { ?> } ?>