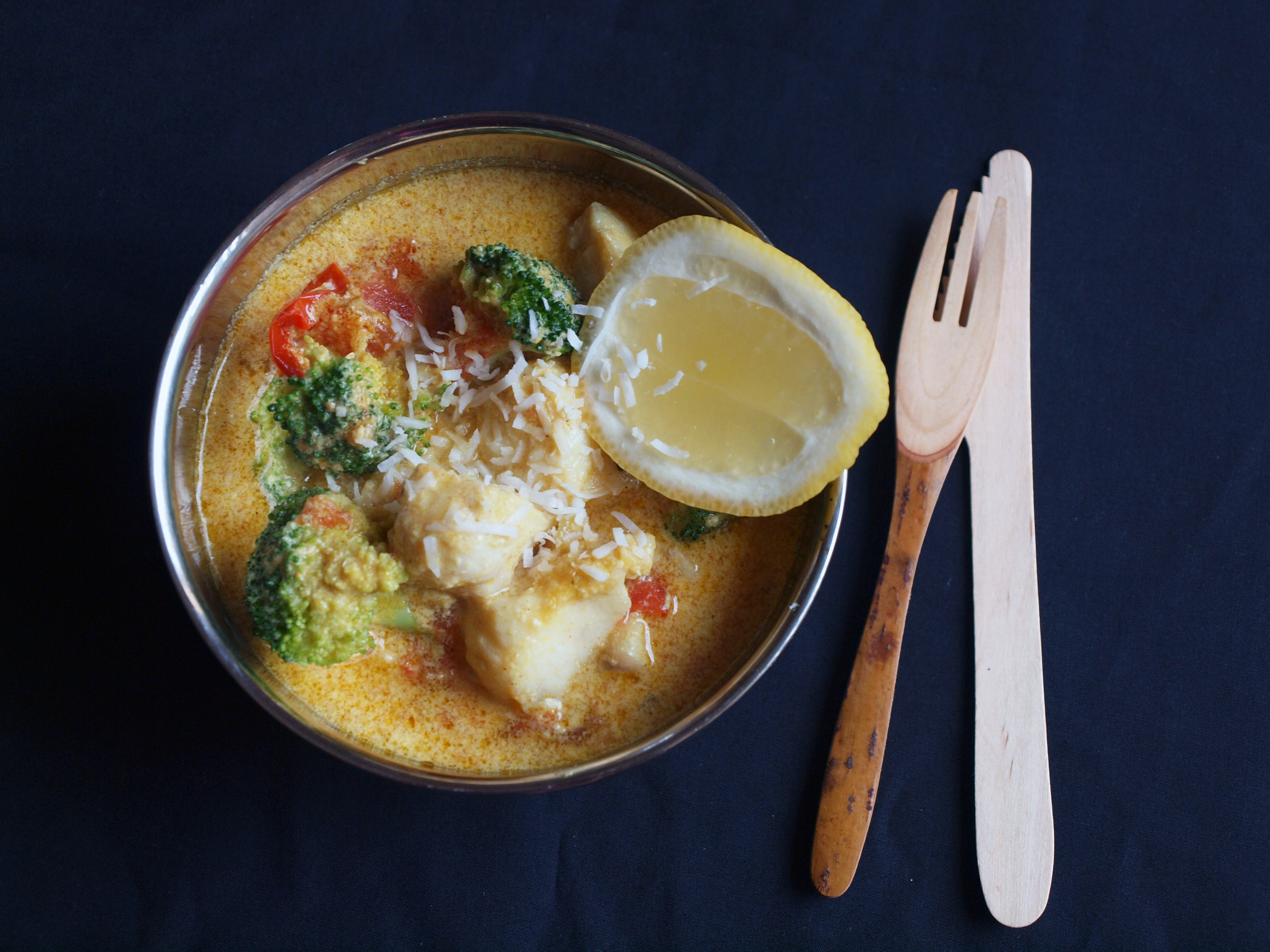 ---
Ingredients
1 tablespoon vegetable oil
1 clove garlic, finely chopped
3cm piece fresh ginger root, grated
1 teaspoon curry powder (such as Keens)
2 tomatoes, diced
1/2 cinnamon stick
200ml coconut cream
125ml Vitasoy Original Soy Milk
400g firm white flesh fish, diced into 3cm cubes
1 small head of broccoli (about 300g), cut into florets
if ($ingredientsExtra) { ?> } ?>
Method
Heat the vegetable oil in a large deep frying pan over low heat and add the garlic, ginger and curry powder. Fry for 1 minute until fragrant, then add the tomatoes and cinnamon stick and stir to combine.
Pour in the coconut cream, soy milk and 250ml (1 cup) of water. Increase the heat to medium and simmer for 5 minutes until the tomatoes start to soften. Mash tomatoes with a fork into the sauce to thicken it and then add salt to taste.
Add the fish and broccoli and simmer for 5 minutes more, stirring occasionally, until the fish is cooked through and the broccoli is tender.
Discard the cinnamon stick and serve with rice or noodles.
if ($instructionsExtra) { ?> } ?>