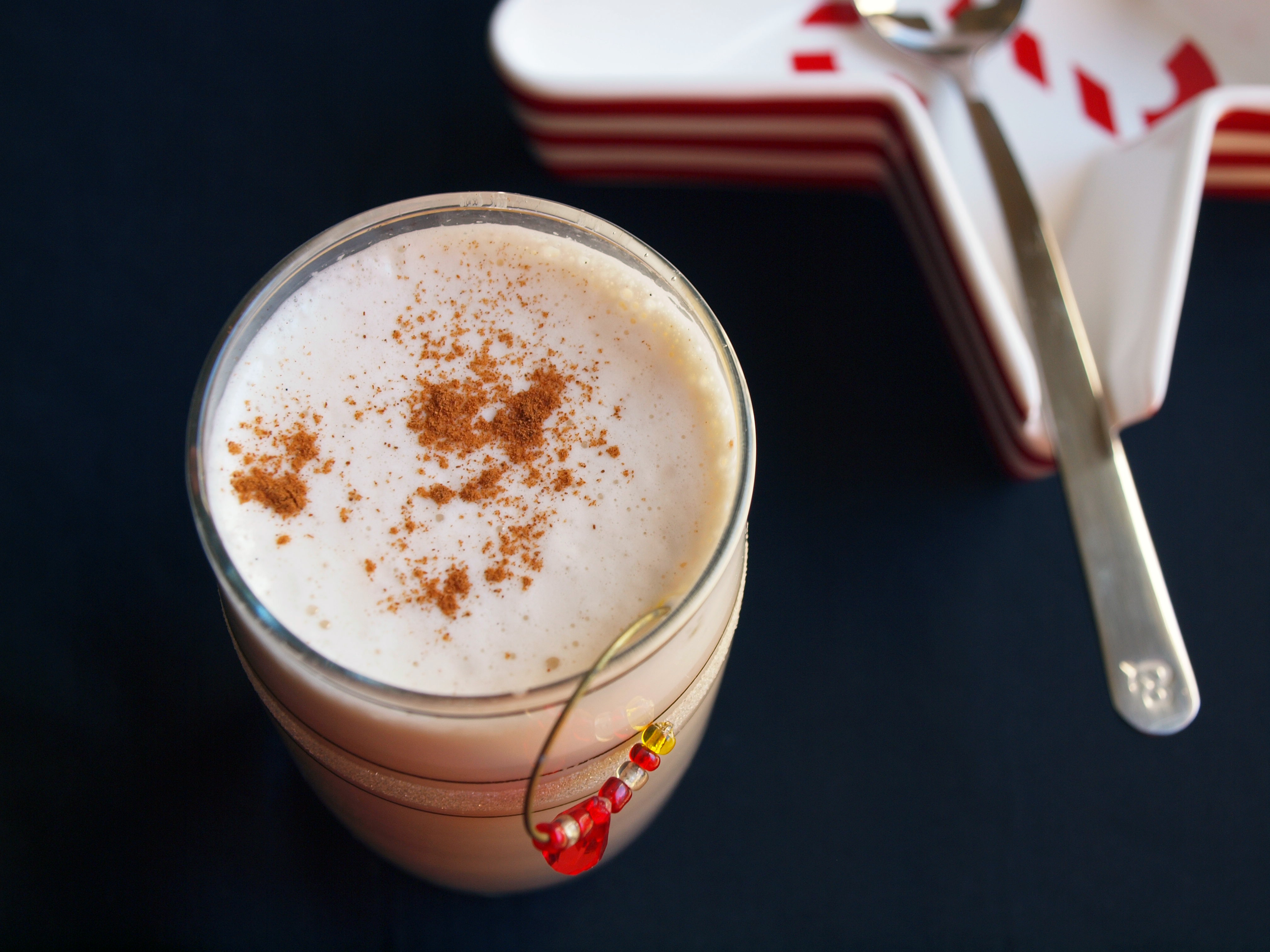 ---
Ingredients
2 large eggs, separated
2 tablespoons brown sugar
1 teaspoon vanilla bean paste or pure extract
1/2 teaspoon cinnamon
1/2 teaspoon nutmeg
1/2 teaspoon ground cloves
1/2 teaspoon allspice
750ml (3 cups) Vitasoy Soy Milky Regular, chilled
250ml (1 cup) Vitasoy Oat Milk chilled
if ($ingredientsExtra) { ?> } ?>
Method
Place the egg yolks, sugar, vanilla and spices into a large mixing bowl and whisk until combined and thick. Set aside.
Whisk egg whites with a pinch of salt in a separate bowl until stiff peaks form.
Pour the soymilk and oatmilk into the first bowl with the egg yolks and whisk briskly. Then fold in the egg whites. Drink immediately, or refrigerate until ready to drink. Keeps for 2-3 days in a lidded bottle, just shake before drinking.
if ($instructionsExtra) { ?> } ?>