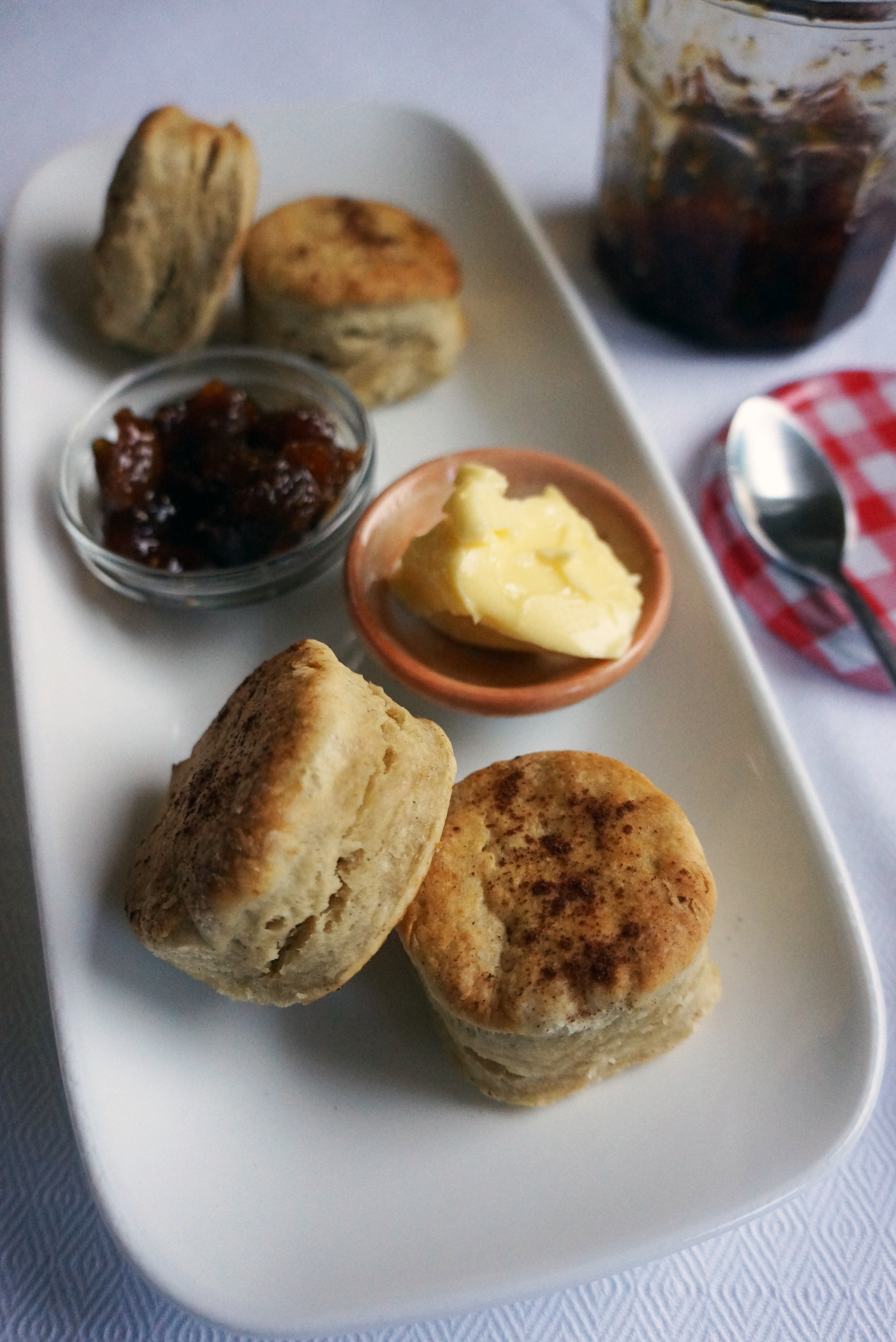 ---
Ingredients
450g (3 cups) plain flour
1 tablespoon baking powder
1/2 teaspoon bi-carb soda
1 teaspoon salt
2 tablespoons brown sugar
1 teaspoon ground cinnamon + more to garnish
80g dairy free spread
190ml (3/4 cup) Vitasoy Oat Milk + 2 tablespoons extra
if ($ingredientsExtra) { ?> } ?>
Method
Sift flour, baking powder, bi-carb, salt, brown sugar and cinnamon into a large bowl. Stir to combine.
Grate the chilled butter and add to the flour (it's easiest if you simply grate the butter over the flour bowl). Mix with your fingertips to evenly incorporate the butter until the mixture resembles breadcrumbs.
Make a well in the centre and pour in most of the oat milk. Using a dinner knife cut together the wet and dry ingredients until a soft dough forms, adding a little more oat milk slowly if needed. Once the mixture just comes together remove to a clean bench and gently knead for one minute to smooth it out.
Heat oven to 240C (you want it really hot so they rise quickly) and line a baking tray with non-stick paper. Gently roll out the dough to 2cm thick and cut out circles with a scone cutter or small glass. Re-roll the dough scraps and cut out more, you should get about 12.
Give each scone a pinch using your thumb and forefinger on both sides to help them rise, then place them side by side, just touching, on the baking tray. Brush with oat milk and sprinkle with a little extra cinnamon. Bake for 10-12 minutes until puffed and golden. Serve warm or at room temperature with your favourite spreads.
if ($instructionsExtra) { ?> } ?>