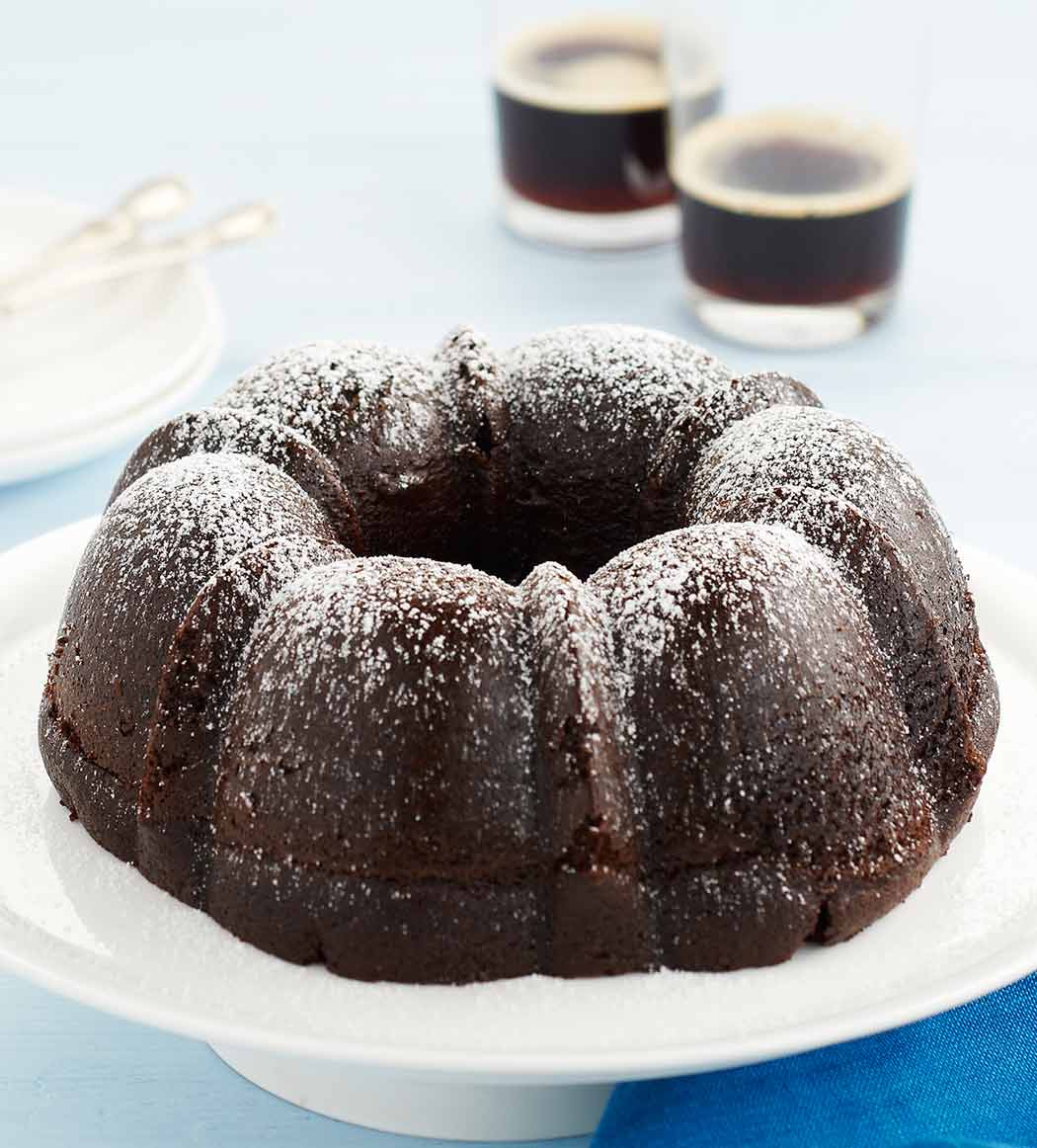 ---
Ingredients
1 cup rice flour
1/2 cup gluten free cornflour
1/2 cup tapioca flour
2/3 cup cocoa
2 tsp gluten free baking powder
1 tsp bicarb soda
1 tsp xanthan gum
2 eggs
1 1/2 cups sugar
50g margarine, melted
200g gluten free vanilla soy yoghurt
2/3 cup Vitasoy Soy Milky Vanilla
Icing: (preparation time: 2 minutes)
1 cup pure icing sugar
1 Tbsp cocoa powder
1 tsp milk free margarine
1 Tbsp Vitasoy Soy Milky
if ($ingredientsExtra) { ?> } ?>
Method
Cake: Sift the flours, cocoa, baking powder, bicarb soda, and xanthan gum into a large mixing bowl.
In a medium mixing bowl, mix eggs and sugar until thick and foamy.
Add melted margarine, yoghurt, and Vitasoy Soy Milky Vanilla into egg mixture. Stir until well combined.
Pour this mixture into sifted flours. Beat with a metal spoon for 1-2 minutes.
Pour cake batter into greased pan, bake in pre-heated oven for approximately 40 minutes or until firm to touch (a skewer inserted into the centre should come out clean).
Allow to stand for five minutes. Remove from pan and place on wire rack to cool. Top with icing when cool.
Icing: Into a small mixing bowl, sift icing sugar and cocoa. Add margarine and Vitasoy Soy Milky and mix well with a warm spoon (run spoon under hot water), until well combined.
Use a knife (dipped occasionally in warm water) to spread over cooled cake.
if ($instructionsExtra) { ?>
Note: Xanthan gum can be purchased in the health food aisles of major supermarkets, or health food stores
} ?>