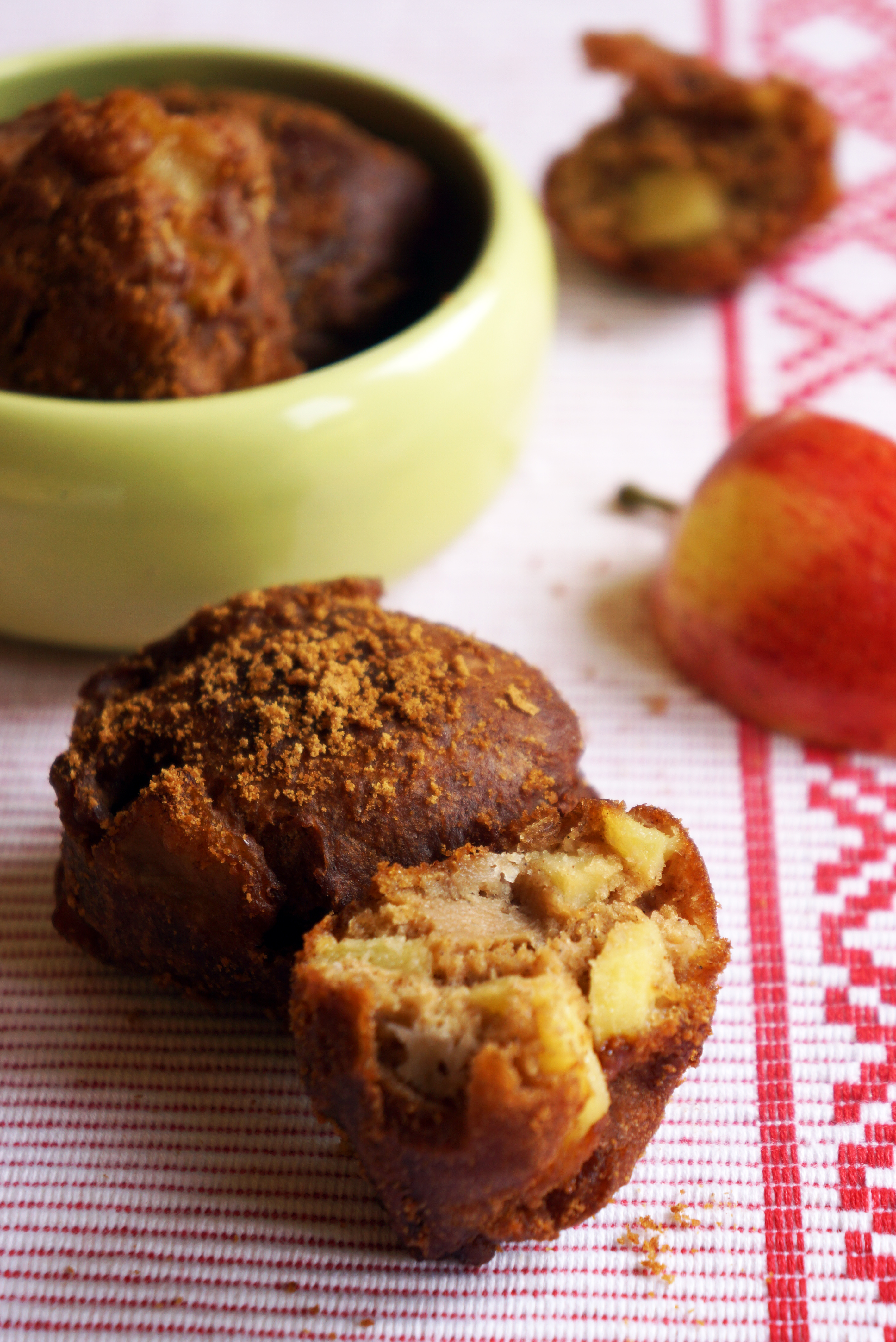 ---
Ingredients
190g (1 1/4 cups) plain flour
60g (1/3 cup) coconut sugar + 2 tbsp extra
1/2 tsp bi-carb
pinch salt
1.5 tsp ground cinnamon + 2 tsp extra
1/4 tsp ground nutmeg
1 tbsp macadamia oil
1 egg
1 tsp vanilla bean paste or pure extract
125ml (1/2 cup) Vitasoy Ricemilk *
2 medium apples, any variety you like, peeled and diced into 1cm cubes (to yield about 1.5 cups)
macadamia oil for shallow frying**
if ($ingredientsExtra) { ?>
* All other milks in the Vitasoy range can be substituted for the ricemilk. ** Any oil can be used for shallow frying, but macadamia has a high smoke point so is a good choice.
} ?>
Method
Mix together the flour, 1/3 cup coconut sugar, bi-carb, salt, 1.5 teaspoons cinnamon and nutmeg in a large bowl.
In another bowl, whisk together the oil, egg, vanilla and ricemilk. Add wet ingredients to dry ingredients and mix until just combined. Gently fold in the chopped apple.
Heat about 5cm deep of macadamia oil in a small sauce pan over medium. Test the heat with a pea sized amount of batter, if it sizzles and browns in about 10 seconds it's ready.
Using a cookie scoop, or two tablespoons, drop scoops (about 2 tablespoons worth) of batter into the hot oil, about 4 per batch so you don't overcrowd the pan. Cook for 30 seconds until browned on the underside, then flip and cook for 30 seconds more. If you make them bigger or smaller then adjust the cooking time accordingly. They work best as small fritters about the size of golf balls.
Remove with a slotted spoon to a plate lined with a paper towel to drain. Repeat with all the batter.
Place the extra coconut sugar and extra cinnamon onto a clean plate and mix with your fingers to combine. Add the hot fritters and roll around to coat. Serve immediately.
if ($instructionsExtra) { ?> } ?>