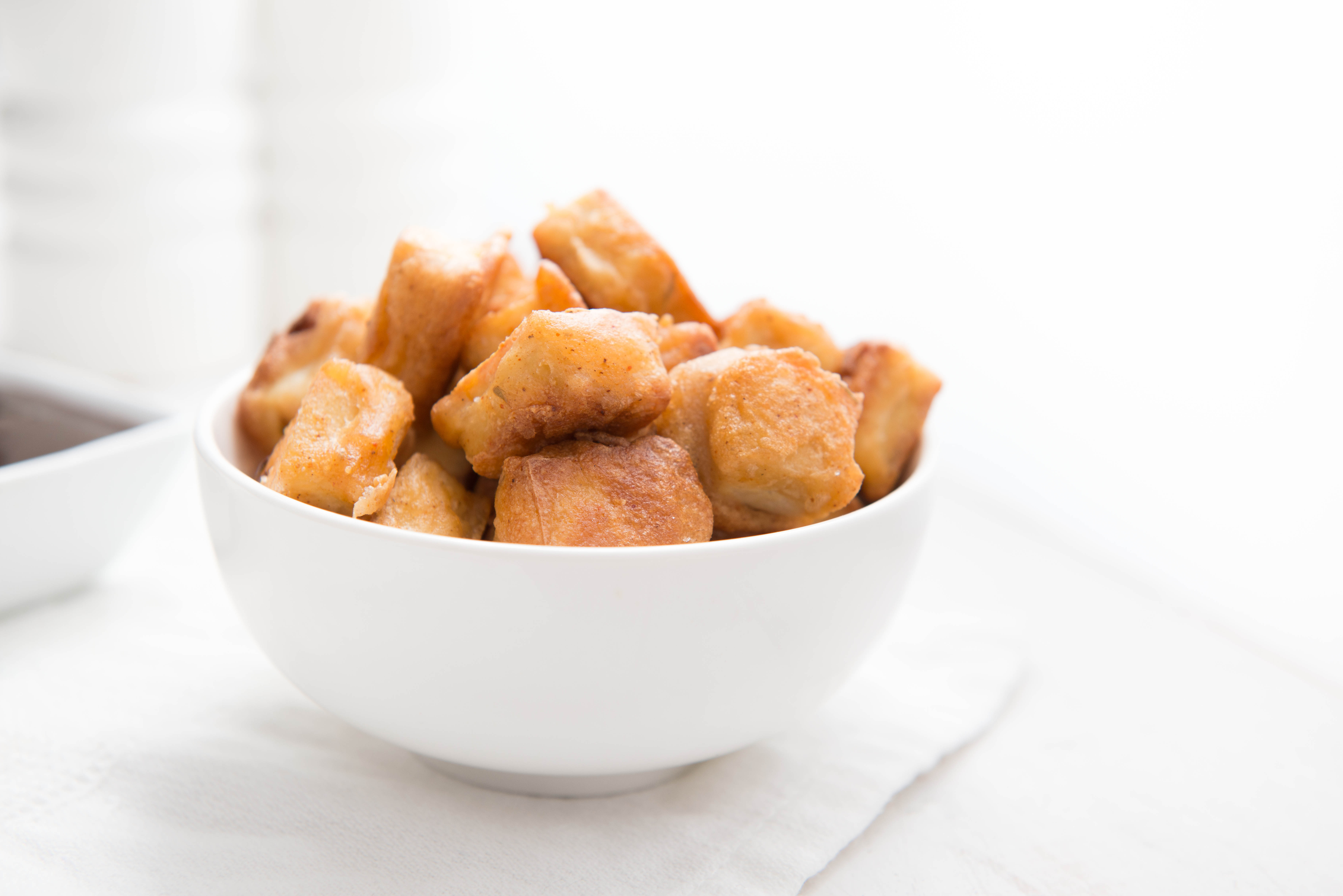 ---
Ingredients
250g extra firm tofu, diced
1/4 cup flour
1/3 cup Vitasoy Soy Milky Lite
big pinch of salt and pepper
1 teaspoon dijon mustard
2 tablespoons nutritional yeast
1/2 teaspoon Cajun seasoning
if ($ingredientsExtra) { ?> } ?>
Method
In a bowl, add the flour, Vitasoy Soy Milky Lite, salt and pepper, mustard, nutritional yeast and Cajun seasoning. Whisk until combined.
Add the diced tofu to the bowl and toss to coat.
In a frypan on high heat, drizzle oil in the pan and allow to heat.
Fry the tofu in batches in a single layer until browned on all sides
Season with salt and serve immediately with your favourite dipping sauce.
if ($instructionsExtra) { ?> } ?>