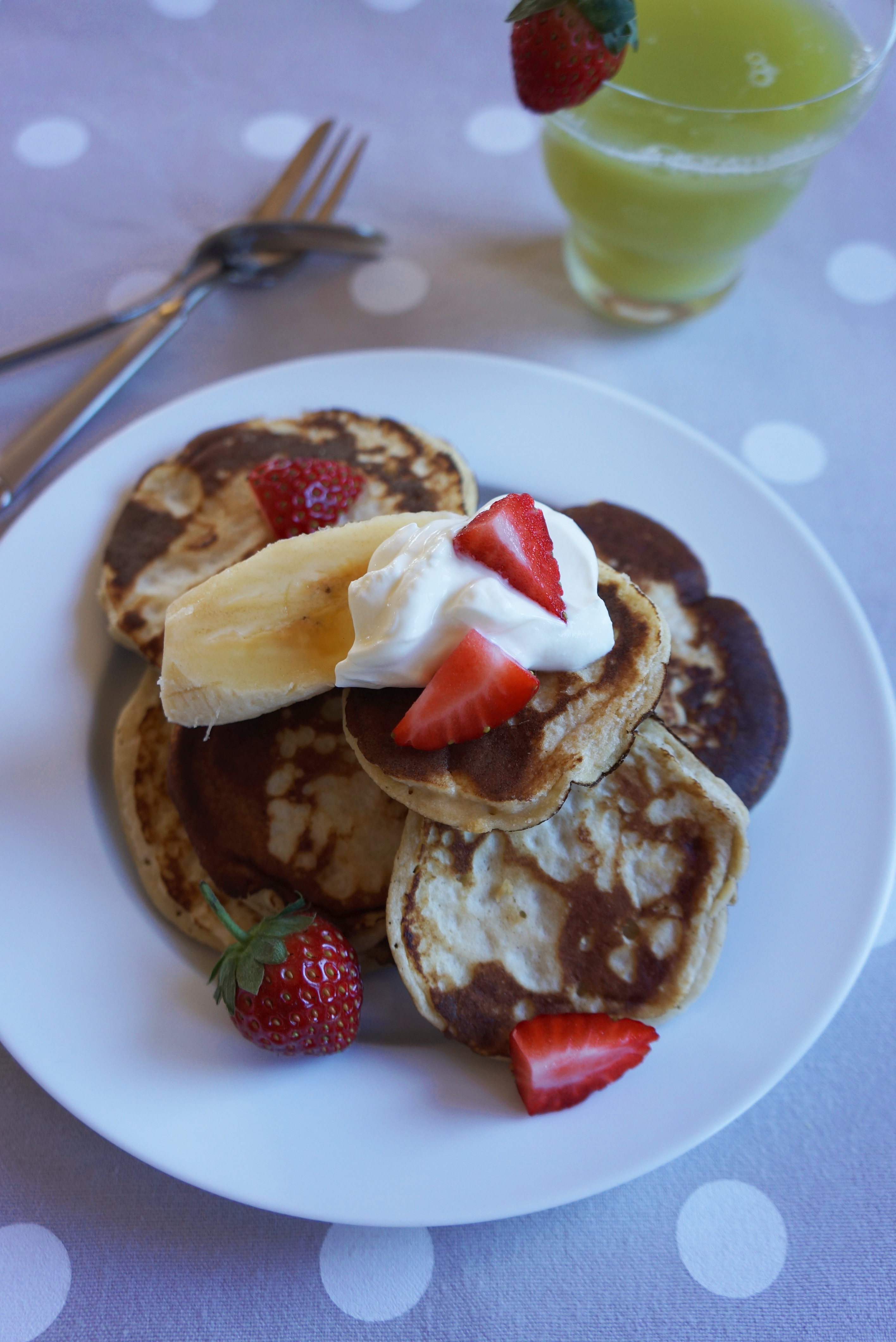 Breakfast
Paleo Coconut Pancakes
Who would have thought you could have pancakes on a paleo diet where you can't eat grains? This changes that! A little disclaimer that they do taste a bit drier and grainier than regular pancakes with a slight egg taste. But if you are following a paleo diet you can have your (pan)cake and eat it too! :)
prep time

5m

cooking time

15m

servings

2-
---
Ingredients
1/3 cup (35g) coconut flour
3 eggs
2 tablespoons rice malt syrup (or honey)
1 tablespoon coconut oil, melted (plus extra for pan frying)
4 tablespoons Vitasoy Coconut Milk Unsweetened
1/4 teaspoon bi-carb soda
1/2 teaspoon apple cider vinegar
Fresh fruit and coconut yoghurt, to serve
if ($ingredientsExtra) { ?> } ?>
Method
Place the coconut flour, eggs, rice malt syrup, coconut oil and coconut milk into a bowl and whisk until well combined.
Mix together the vinegar and bicarb soda in a small bowl. It will fizz up. Quickly pour it into the coconut mixture and whisk well. Allow it to sit for 5 minutes to thicken up.
Heat a crepe pan or frying pan on low heat. Add a little coconut oil to coat the pan, then ladle in a small amount of batter. The smaller you keep the pancakes, the easier they will be to flip without breaking.
Cook for 30 seconds to 1 minute or until bubbles appear on the surface and it starts to look a little dry. Flip and cook for a further 10-20 seconds until cooked through. Keep warm on a plate in a low oven while you repeat with the remaining batter. Serve with fresh fruit and coconut yoghurt for a complete paleo breakfast.
if ($instructionsExtra) { ?> } ?>